Recording and Posting Requirements for a Notice of Commencement (Non-governmental Projects)
On all improvements to privately-owned (non-governmental) property for which the direct contract is $2,500 or more, an owner (or the owner's authorized agent), before commencing to improve any real property or recommencing completion of any improvement after default or abandonment, is required to record a notice of commencement (NOC). Section 713.13, Florida Statutes, provides a statutory form NOC. The NOC must be recorded in the public records in the county where the property is located.
Immediately after recording the NOC, the owner (or the owner's authorized agent) must post a certified copy of the NOC or a notarized statement that the NOC has been recorded with a copy of the NOC attached. Florida law defines "post" as placing the document on the site of the improvement in a conspicuous place at the front of the site and in a manner that protects the document from the weather (typically, on the permit board). When the improvements are being financed with a construction loan, the lender is required to record the NOC prior to disbursing any construction funds to the contractor. Note that the lender is not required to post the certified copy at the construction site. Even on a financed project, it is the owner's obligation to post the certified copy. The failure of the lender to record the NOC renders the lender liable to the owner for all damages sustained by the owner as a result of that failure. Only the owner may recover damages from a lender for the lender's failure to record the NOC.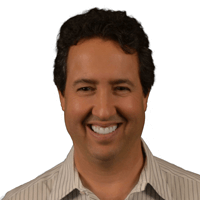 Mr. Kalmanson has concentrated his practice in the construction industry for more than 30 years. His emphasis is on the representation of subcontractors and materialmen. He has represented parties in thousands of construction lien, payment bond actions and construction payment disputes. In addition to being a licensed attorney and a State of Florida certified building contractor for more than 30 years, Mr. Kalmanson served as Chairman of the State of Florida Construction Industry Licensing Board pursuant to a gubernatorial appointment and Senate confirmation. He also served as a subject matter expert composing construction lien law test questions for the Department of Business and Professional Regulation's construction licensure examinations. He is a frequent lecturer on the Construction Lien Law and has published numerous articles and a book on the subject.
This information presents the general scheme of Florida's Construction Lien Law as of August 2020. The Construction Lien Law is constantly being amended; therefore, this material should not be relied upon in place of experienced legal advice in specific situations. This material is copyrighted and cannot be reproduced without written permission from Barry Kalmanson, Esq.