Perfecting Construction Liens or Payment Bond Claims in Florida for Over-the-Counter Sales
Selling construction materials over-the-counter (where the customer picks up materials directly from the supply house) is commonplace in Florida. Materialmen who sell over-the-counter generally have construction lien and payment bond claim rights in the improvement where the materials are incorporated. However, in many instances, the materialman has little or no information about the use or final destination of the materials. For example, the court ruled in Florida East Coast Properties, Inc. v. Coastal Construction Products, Inc., 553 So. 2d 705 (Fla. 3d DCA 1989), that Coastal Construction could recover on a construction lien for monies owed for waterproofing materials delivered directly to the improvement. However, the Court further ruled that Coastal Construction could not recover monies owed for waterproofing materials that were sold over-the-counter and picked up by the subcontractor. Essentially, the court determined that Coastal Construction could not establish that the waterproofing materials sold over-the-counter were delivered to the improvement by their customer, who was a subcontractor on the project. If Coastal Construction could have established that the materials sold over-the-counter were delivered to the improvement, the materials would have been presumed to be incorporated. (See ZoomLien Post dated May 18, 2020 and entitled "Perfecting a Construction Lien or Payment Bond Claim in Florida? Florida Law Presumes that Materials Delivered to a Specific Construction Site were Incorporated")
The Florida East Coast Properties case demonstrates the importance of establishing a system to confirm the final destination of construction materials sold over-the-counter. To address this issue, several of my clients who sell construction materials over-the-counter require their customers to complete a form or provide a purchase order which:
Identifies the destination of the construction materials;
Confirms with whom their customer has contracted;
Provides the name of the general contractor;
Specifies the improvement owner's name; and
Attaches a copy of the notice of commencement for the improvement.
The information obtained from the completed form or purchase order assists in the preparation of the notice to owner for the improvement. If the information on the form or purchaser order is incomplete or a large sum of money is involved, a salesperson or company representative should travel to the site of the improvement and take notes and photographs of the materials on-site, if they can be identified. Those notes and photographs can be used to later prove the construction materials were actually delivered (at which point, the construction materials will be presumed to be incorporated).
Simply verifying that the construction materials reached the intended destination can make the difference in recovering a substantial receivable. A little up-front effort can be significant if you have to prove your case in court. 
For a copy of the 'Over the Counter Sales Information' form, click below.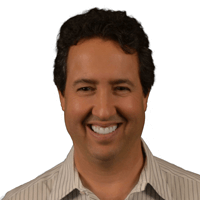 Mr. Kalmanson has concentrated his practice in the construction industry for more than 30 years. His emphasis is on the representation of subcontractors and materialmen. He has represented parties in thousands of construction lien, payment bond actions and construction payment disputes. In addition to being a licensed attorney and a State of Florida certified building contractor for more than 30 years, Mr. Kalmanson served as Chairman of the State of Florida Construction Industry Licensing Board pursuant to a gubernatorial appointment and Senate confirmation. He also served as a subject matter expert composing construction lien law test questions for the Department of Business and Professional Regulation's construction licensure examinations. He is a frequent lecturer on the Construction Lien Law and has published numerous articles and a book on the subject.
This information presents the general scheme of Florida's Construction Lien Law as of June 2020. The Construction Lien Law is constantly being amended; therefore, this material should not be relied upon in place of experienced legal advice in specific situations. This material is copyrighted and cannot be reproduced without written permission from Barry Kalmanson, Esq.