Perfecting a Construction Lien or Payment Bond Claim in Florida for Rental Equipment
Under Florida law, equipment rental suppliers have construction lien and payment bond claim rights for the use of rental equipment (excluding hand tools). On a private, non-governmental improvement without a payment bond, equipment rental suppliers have construction lien rights for rentals to owners, contractors, subcontractors and sub-subcontractors. In most instances, if a payment bond was issued for a particular improvement, the property is exempt from construction liens. On improvements (private or governmental) with payment bonds, equipment rental suppliers have payment bond claim rights for rentals to contractors, subcontractors or sub-subcontractors.
In the construction rental equipment industry, it is commonplace for certain equipment to have hour meters. An hour meter tracks and records the time of use for a piece of equipment. However, a substantial amount of rental equipment (such as scaffolding, aerial work platforms, and shoring to name a few) do not have hour meters. Additionally, an hour meter may not have been installed or may not be functioning properly on other equipment (examples include forklifts, earth moving equipment and de-watering pumps). As a result, equipment rental suppliers are often unable to quantify the time of actual use of a particular piece of rental equipment on a construction improvement.
Section 713.01(13), Florida Statutes, addresses this issue and provides:
The delivery of rental equipment to the site of the improvement is prima facie evidence of the period of the actual use of the rental equipment from the delivery through the time the equipment is last available for use at the site, or 2 business days after the lessor of the rental equipment receives a written notice from the owner or the lessee of the rental equipment to pick up the equipment, whichever occurs first.
In other words, the rental equipment is presumed to be "in use" from the date of delivery to the date it is picked up, unless the equipment rental supplier receives written notice to pick up the equipment. If the rental equipment supplier receives written notice to pick up the equipment, the last day of use will be considered as two days after the supplier receives that notice, unless the equipment was previously picked up.
Equipment rental suppliers should obtain and retain signed delivery and pickup tickets for rental equipment to prove the dates of delivery and retrieval of the equipment. In a court proceeding, evidence of the dates of delivery and retrieval of the equipment results in a presumption of use for that period of time. If it becomes necessary to file a construction lien or payment bond claim, the contracted rate for the rental period is generally (with few exceptions) the amount the equipment rental company will be entitled to recover.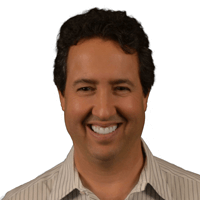 Barry Kalmanson has concentrated his legal practice in the construction industry for more than 30 years. His emphasis is on the representation of subcontractors and materialmen. He has represented parties in thousands of construction lien, payment bond actions and construction payment disputes. In addition to being a licensed attorney and a State of Florida certified building contractor for more than 30 years, he served as Chairman of the State of Florida Construction Industry Licensing Board pursuant to a gubernatorial appointment and Senate confirmation. He also served as a subject matter expert composing construction lien law test questions for the Department of Business and Professional Regulation's construction licensure examinations. He is a frequent lecturer on the Construction Lien Law and has published numerous articles and a book on the subject.
This information presents the general scheme of Florida's Construction Lien Law as of June 2020. The Construction Lien Law is constantly being amended; therefore, this material should not be relied upon in place of experienced legal advice in specific situations. This material is copyrighted and cannot be reproduced without written permission from Barry Kalmanson, Esq.