Amendment of a Notice of Commencement in Florida
A previously recorded notice of commencement, which has not expired or been terminated, may be amended to extend the effective period, change erroneous information in the original notice, or add information that was omitted from the original notice. However, when an owner replaces the contractor, the statute does not permit the recording of an amended notice of commencement. Instead, a more complicated procedure must be followed when replacing a contractor. When an amended notice of commencement is recorded, it must identify the official records book and page or instrument number where the original notice of commencement is recorded, and a copy of the amended notice must be served by the owner upon the contractor and each lienor who has served a notice to owner before or within 30 days after the date the amended notice of commencement is recorded.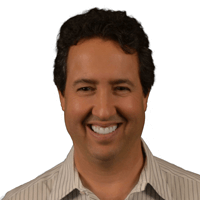 Mr. Kalmanson has concentrated his practice in the construction industry for more than 30 years. His emphasis is on the representation of subcontractors and materialmen. He has represented parties in thousands of construction lien, payment bond actions and construction payment disputes. In addition to being a licensed attorney and a State of Florida certified building contractor for more than 30 years, Mr. Kalmanson served as Chairman of the State of Florida Construction Industry Licensing Board pursuant to a gubernatorial appointment and Senate confirmation. He also served as a subject matter expert composing construction lien law test questions for the Department of Business and Professional Regulation's construction licensure examinations. He is a frequent lecturer on the Construction Lien Law and has published numerous articles and a book on the subject.
This information presents the general scheme of Florida's Construction Lien Law as of September 2020. The Construction Lien Law is constantly being amended; therefore, this material should not be relied upon in place of experienced legal advice in specific situations. This material is copyrighted and cannot be reproduced without written permission from Barry Kalmanson, Esq.